Welcome to my story of Christmas! Here's my version of what goes on Christmas Eve night!





The reindeer are all preparing, for the big night a head, there all gettin nervous, their awaiting the night!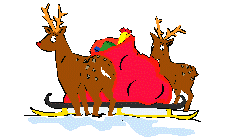 Rudolph is excited, ready to guide the way, making sure everythings ready for the big night, he's teaching his son, the tricks of the sleigh!


Ms. Claus is helping Dasher get ready for the night. Her favourite of them all is nervous about the big night!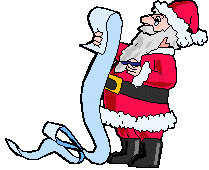 Santa's made his list, now he's checking it twice, he always knows if you've been naughty or nice!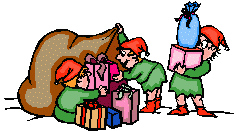 The elves are all busy, packing the sleigh, their being careful, there's no room for mistakes!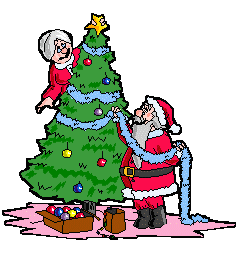 The time is very near now, the sleigh is packed and ready, Santa and Ms. Claus are decorating their tree. Santa's getting excited, this is his favourite night!


Now it's time for him to leave, and he says goodbye to Ms. Claus and assures him he'll be home by sunrise, she giggles and tells him to stay out all night! Don't forget any children, be sure to be quite! He reaches over and gives her a kiss, but he needs to hurry, it's time for his flight!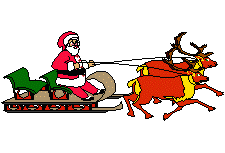 He climbs in his sleigh, and gives a slight wave as he flies a way, in the distance you can here his calls, "On Dasher on Dancer on Prancer and Vixen, Comet and Cupid and Donner and Blitzen! Lead me the way Rudolph!"

Santa sees the first house and he makes his first stop, he slides down the chimney, it's tight but he fits!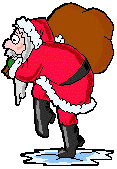 He tiptoes acroos the room to the great Christmas tree, he leaves his presents there for Johhny and Sue!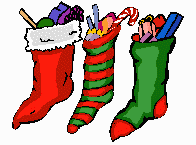 Back to the fireplace he fills the stockings full, these children are going to love, the presents and love!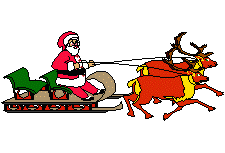 Back up the chimney he shoots in a flash! So many more visits to make through the night!

Merry Christmas to All
and A Good Night!